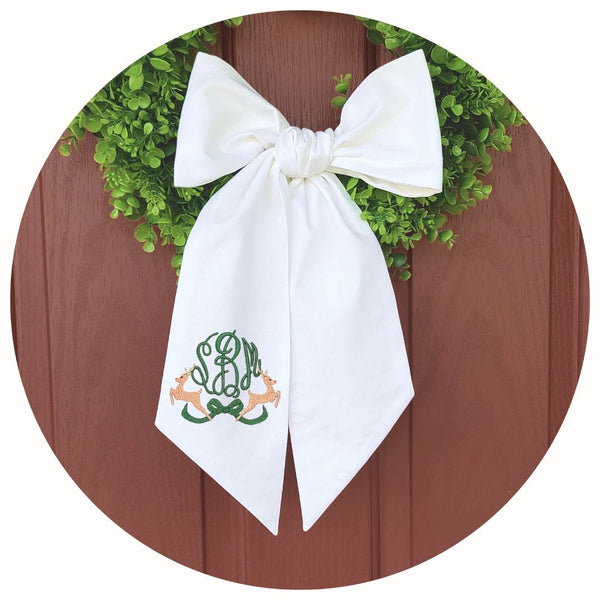 Reindeer Christmas Wreath Sash
$40.00
This Christmas season, give your front door a touch of sophisticated elegance with this handmade monogrammed wreath sash. Featuring a reindeer frame with a festive bow, this timelessly beautiful sash is sure to capture the spirit of the season. An ideal gift for any discerning recipient, this sash will bring cheer to your home for years to come.
* 74" x 5" makes it the perfect size for a big beautiful bow
---
---
Pin It
Fancy
People who purchased this item also viewed...